These are some of the pictures I've taken throughout my first few days in the Holy Land.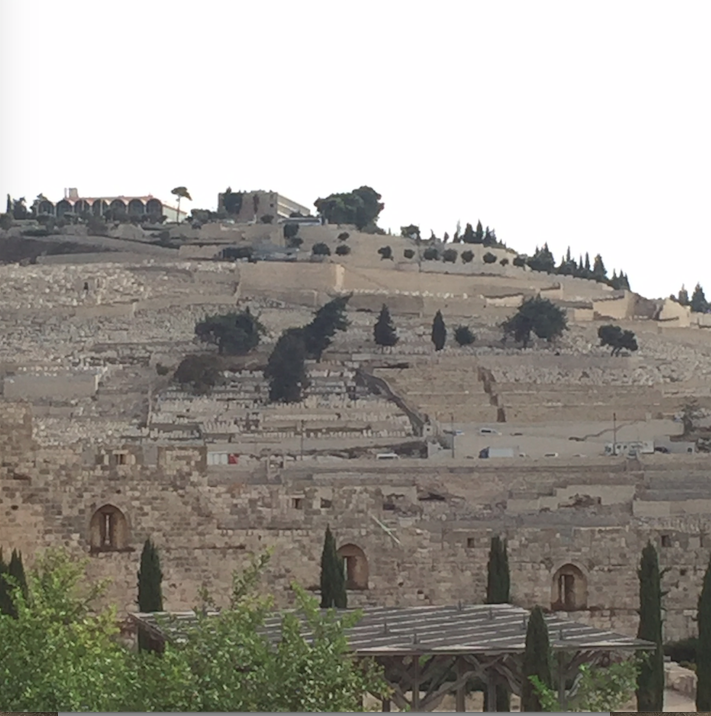 This picture is taken from just outside the walls of the old city, across the valley between. The Garden of Gethsemane is off to the left and the Church of all Nations next to it. (Mount of Olives)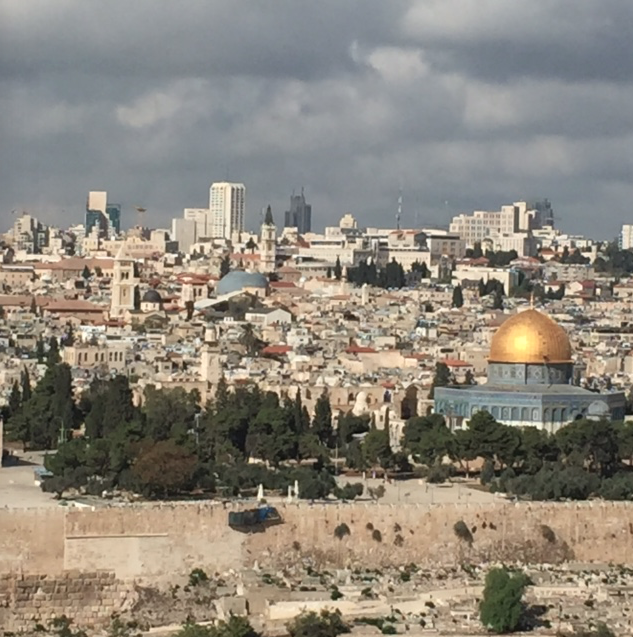 Taken from Mount of Olives looking across the Kidron Valley to the Old City.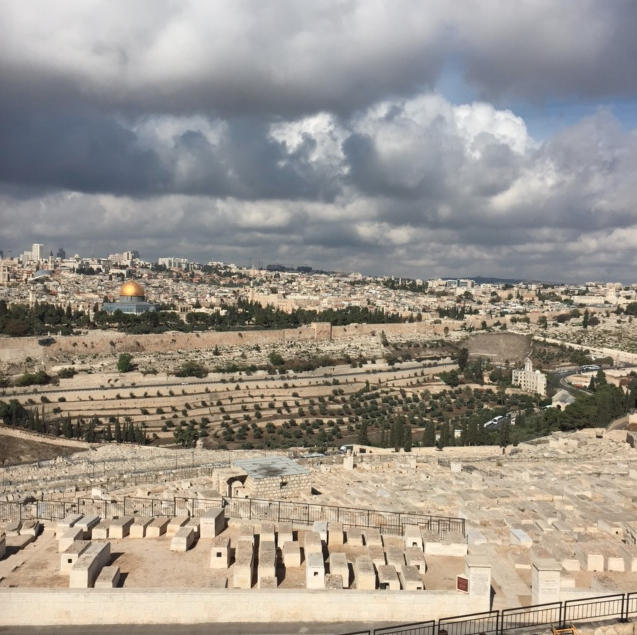 Looking across the Kidron Valley toward the Old City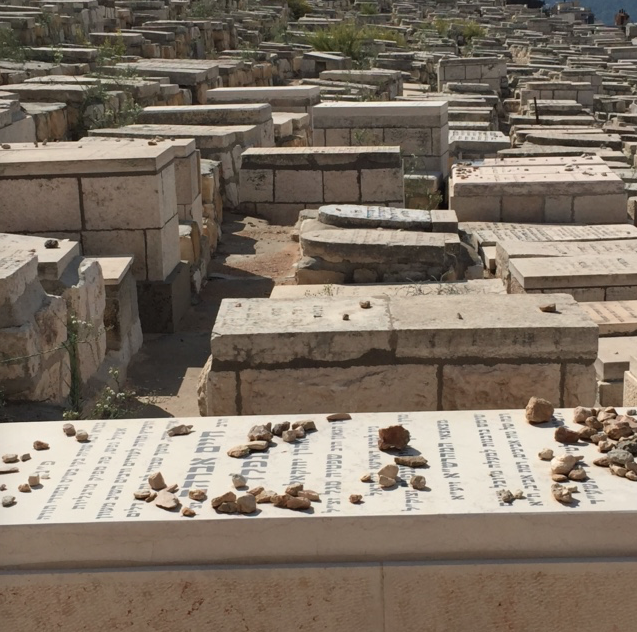 There is a large Jewish cemetery on the side of the Mount of Olives. Visitors place a stone on top of the cover to indicate they were there.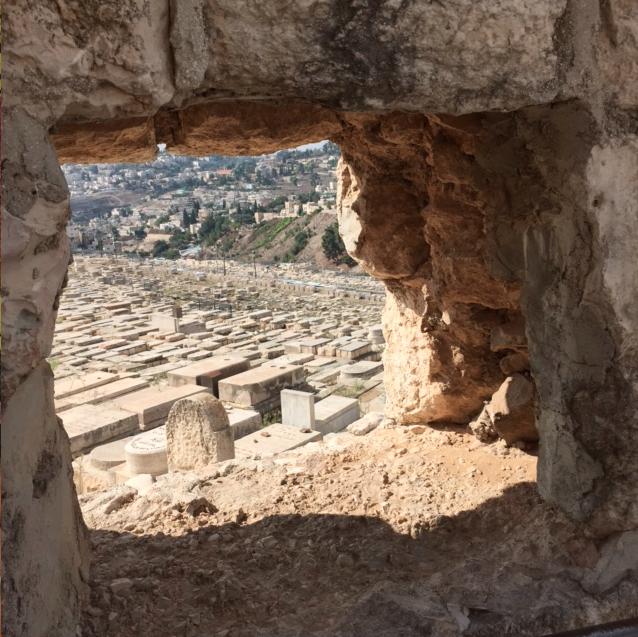 The Jewish Cemetary on the side of the Mount of Olives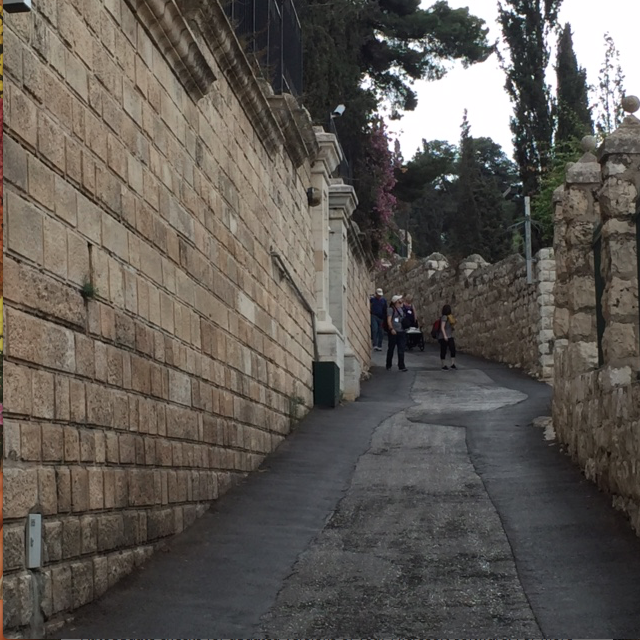 This is where Jesus traveled the Palm Sunday walk.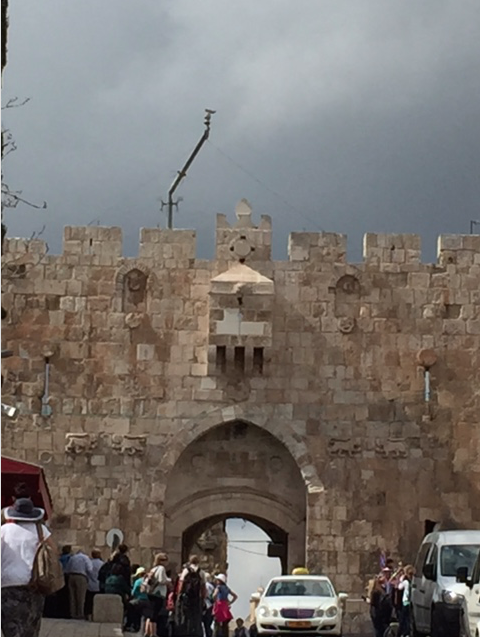 Entering the Old City through Stephen's Gate or the Lion Gate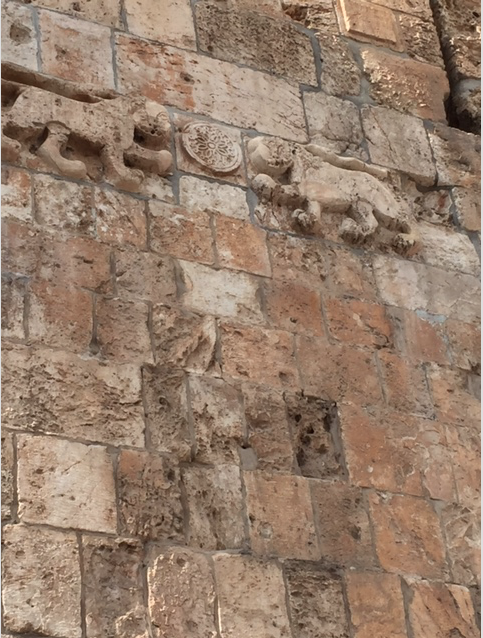 A beautiful example of the Jerusalem sandstone all buildings are built from.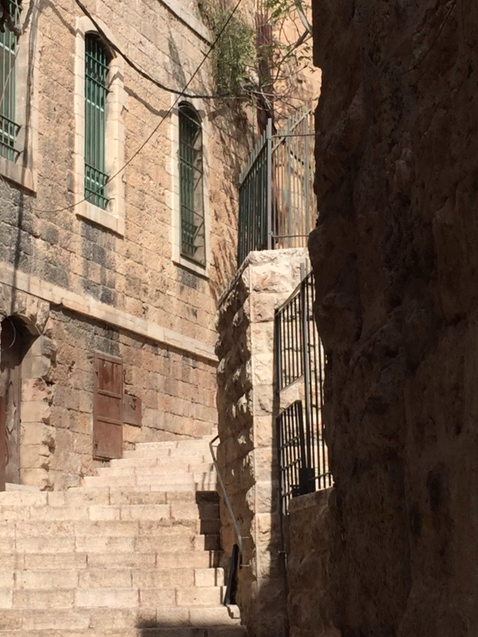 Stephen's Gate where Stephen was stoned. His cloak was laid at the feet of a man who hated Gentiles – a man named Saul.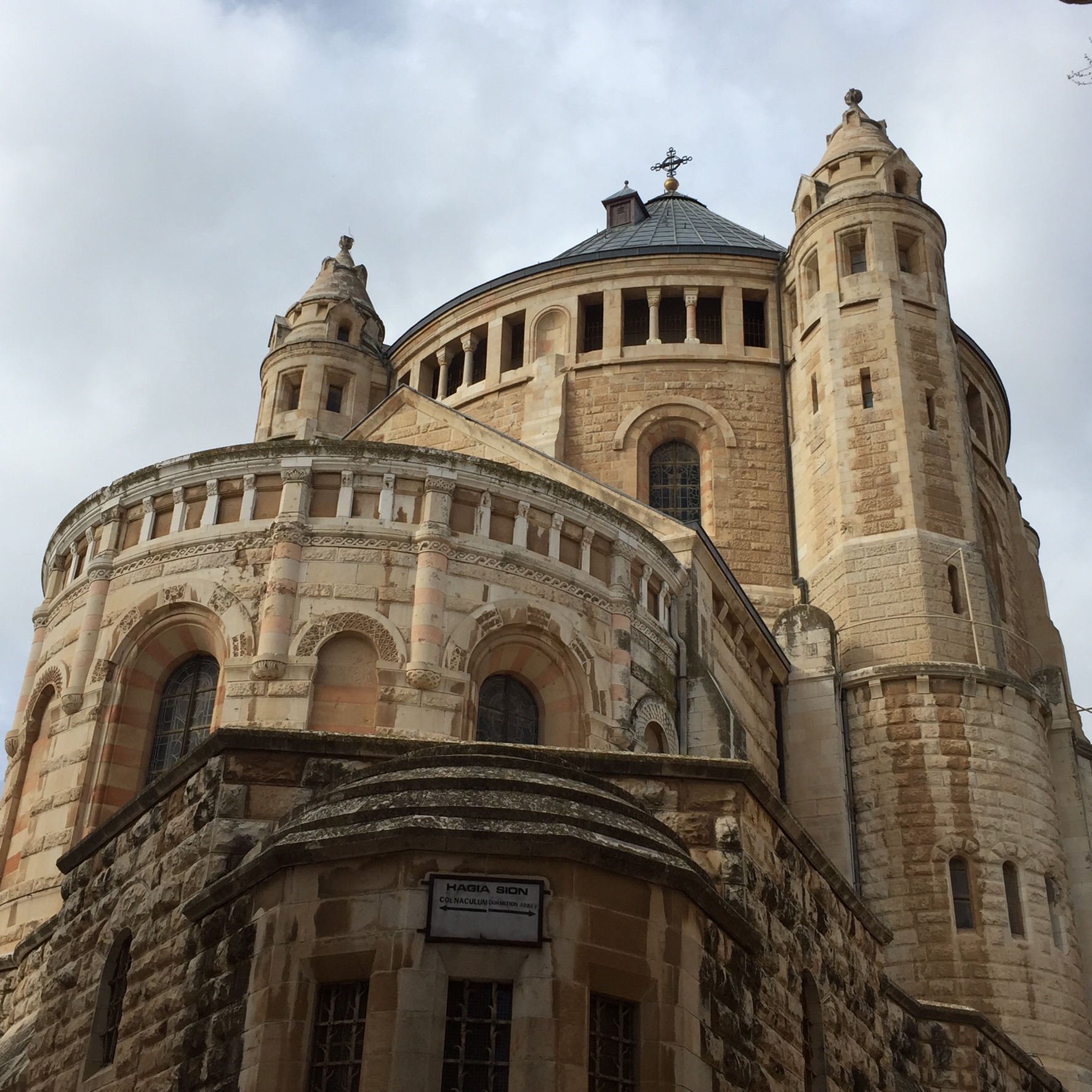 Dormition Abbey – This is a church near the Zion Gate. I almost missed the crypt beneath, which it is said Mary lived after the crucifixion and the resurrection. One of the following pics is of her displayed. The mosaics are incredible!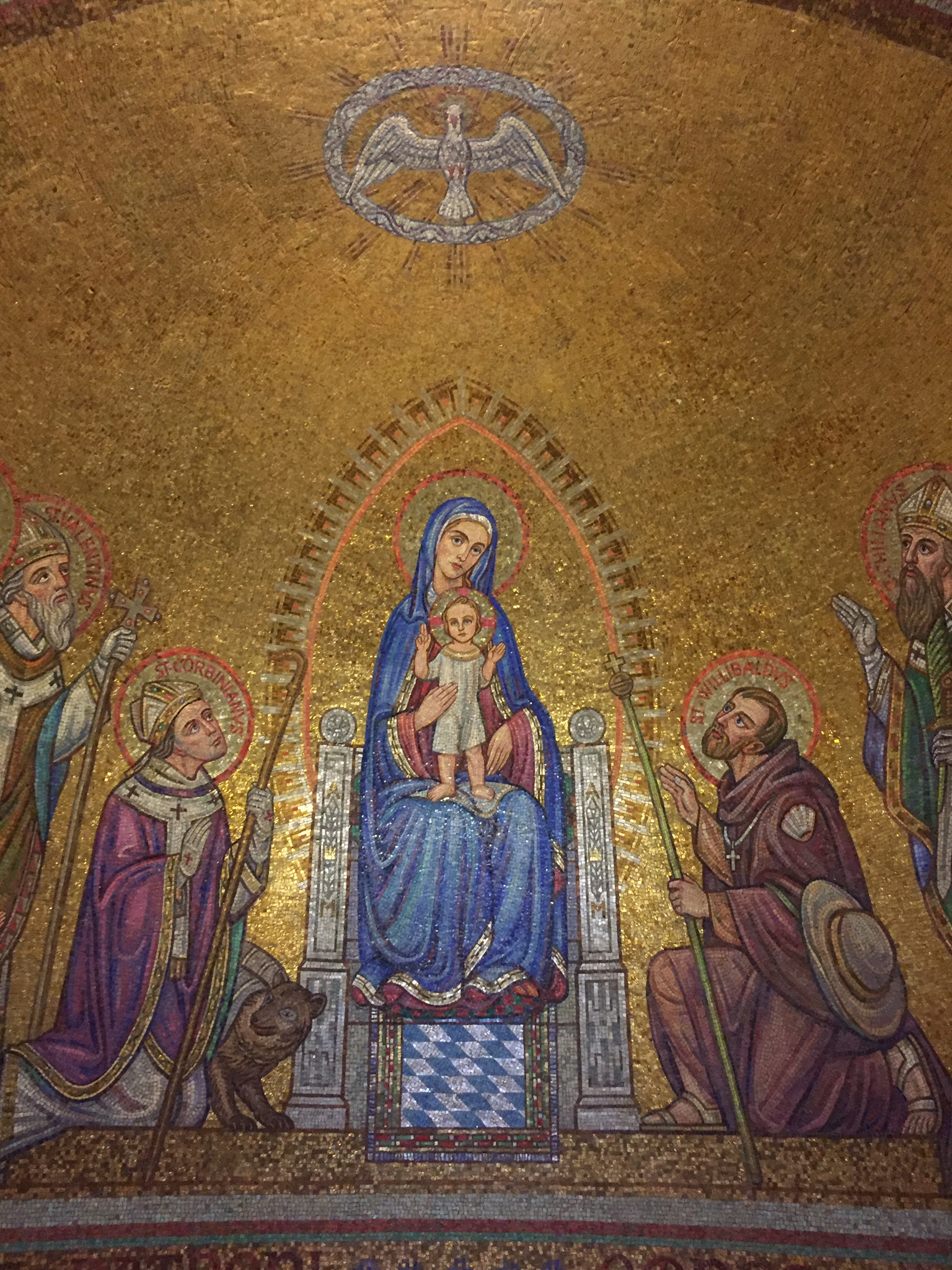 A mosaic in Dormition Abbey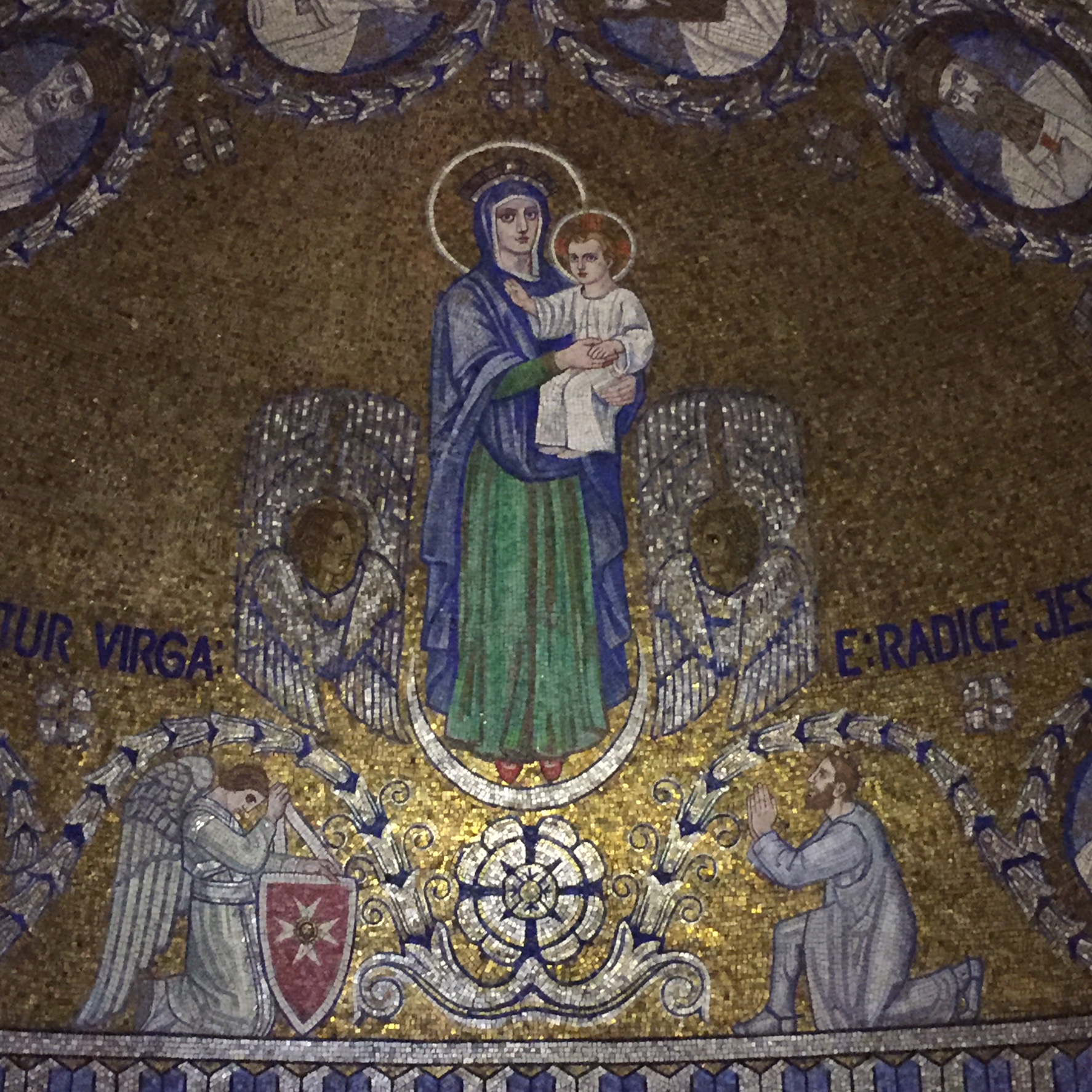 A mosaic in Dormition Abbey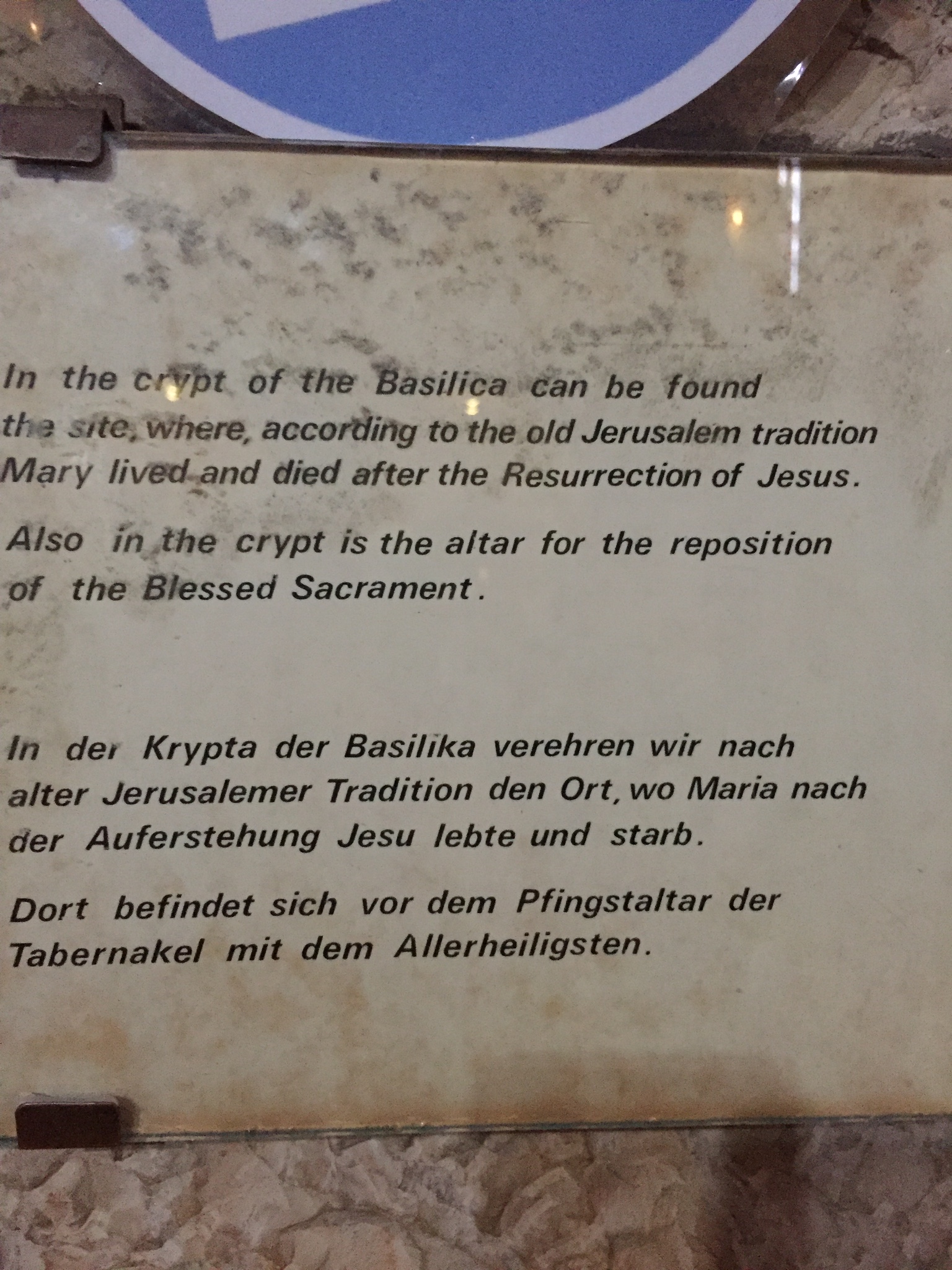 In the crypt of the Bascilica can be found the site, where, according to the old Jerusalem tradition, Mary lived and died after the Resurrection of Jesus. Also in the crypt is the altar for the reposition of the Blessed Sacrament.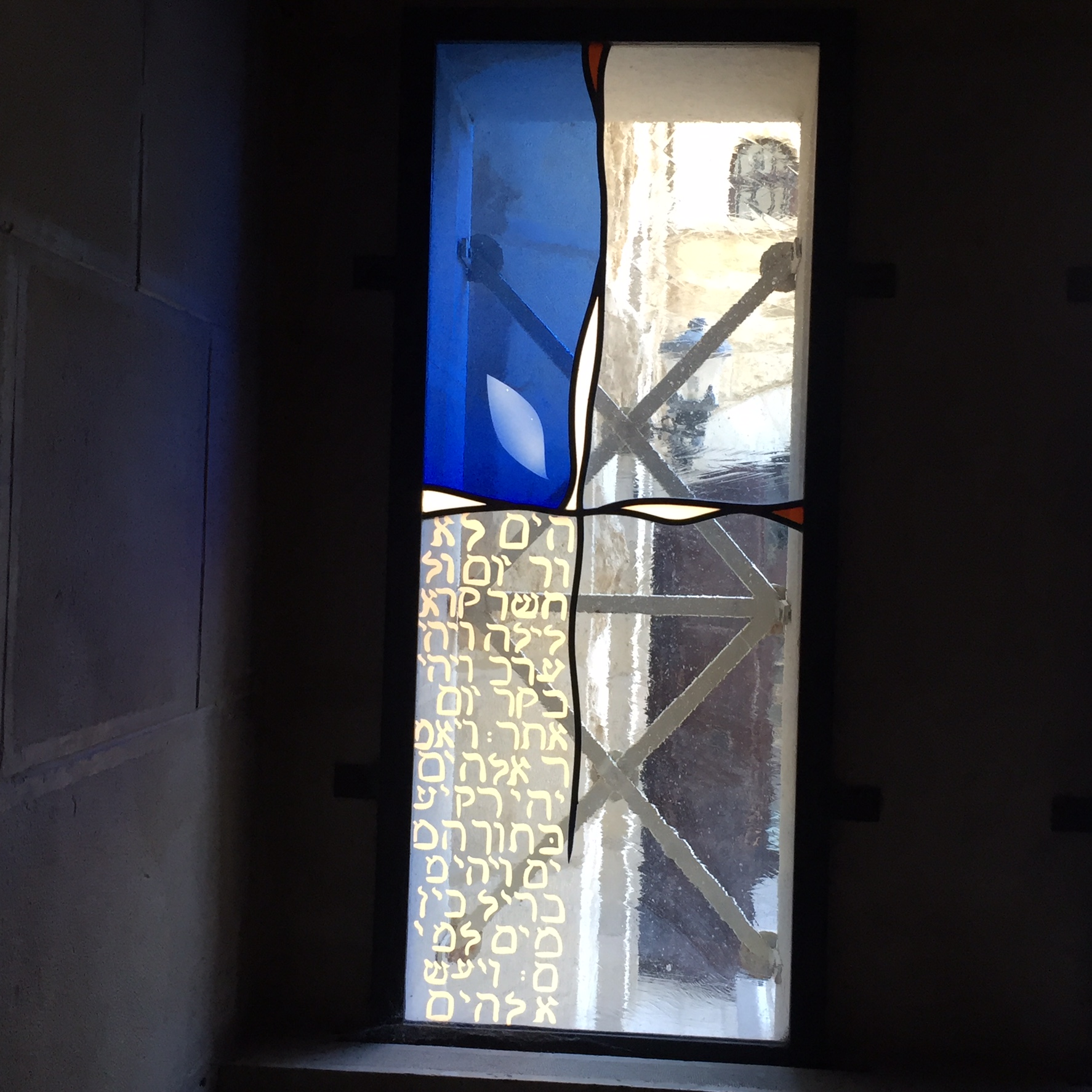 A window in Dormition Abbey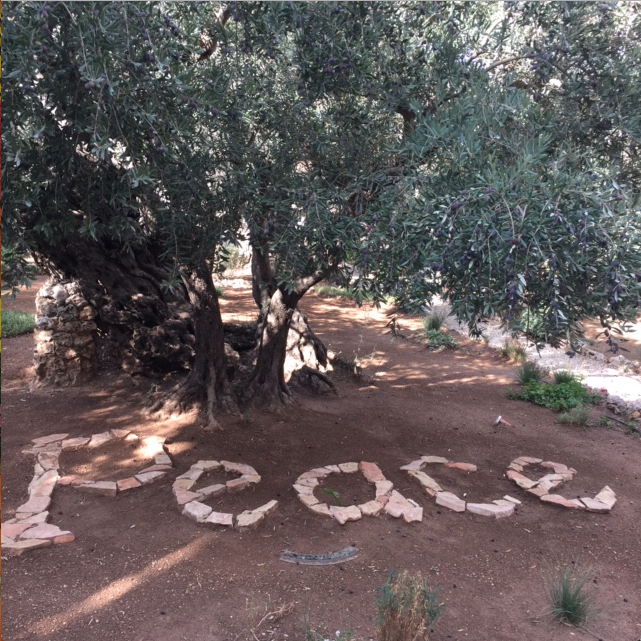 Our teaching in the Garden of Gethsemane was about the many things we can learn from an olive tree. Jesus was with God when it was created . This garden was important to Him. He and his disciples spent much time here. It's where He went when He knew his time had come. The world was going to do its best to crush Him. The olive has no use until it is crushed. Only then is the oil extracted. Because of its brokenness the oil is produced. It now has a purpose. It provides light to take away the darkness. In our brokenness we too can produce a light that shines brightly in this world. May we seek God and become His shining light.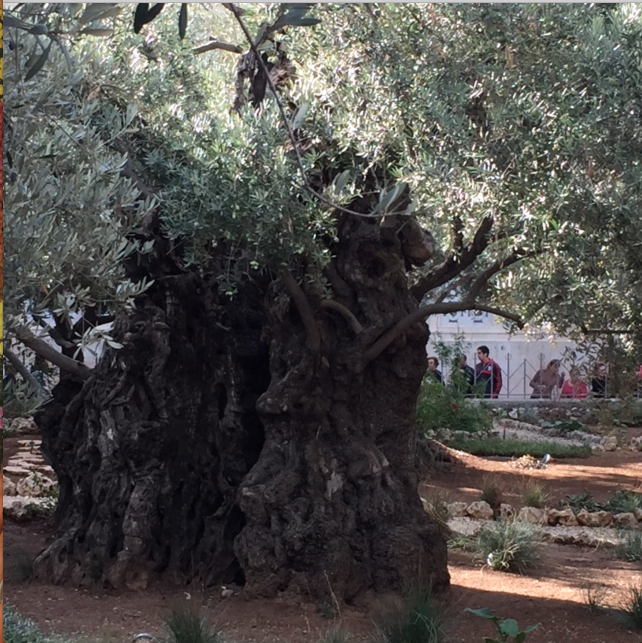 In the Garden of Gethsemane. This is quite possibly the oldest tree in the garden – and it still bears fruit!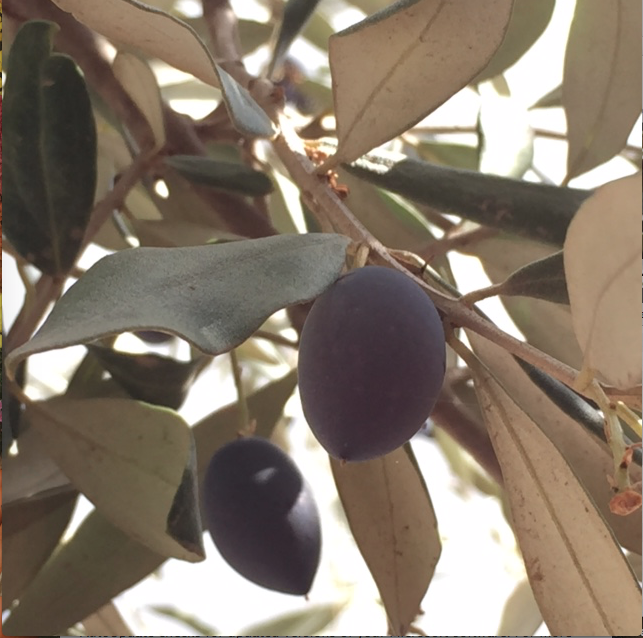 Olives in the Garden of Gethsemane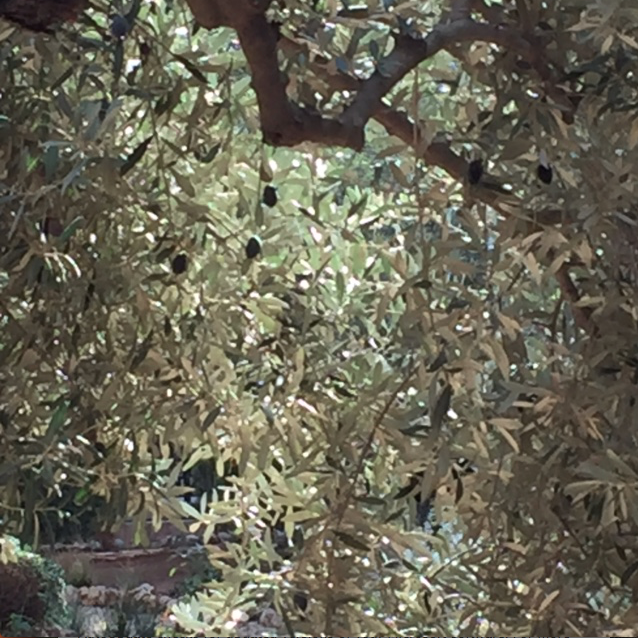 An olive tree in the Garden of Gethsemane
If you'd like to read more about my time in the Holy Land, visit these links:
Walking in His Steps: A Trip to Israel
Dormition Abbey:  Visiting the Holy Land