For the next six days I'm in Israel with a group led by Lysa TerKeurst from Proverbs 31 Ministries. Although I've been to Israel once before, I look forward to walking in the footsteps of Jesus, guided by an amazing Bible teacher.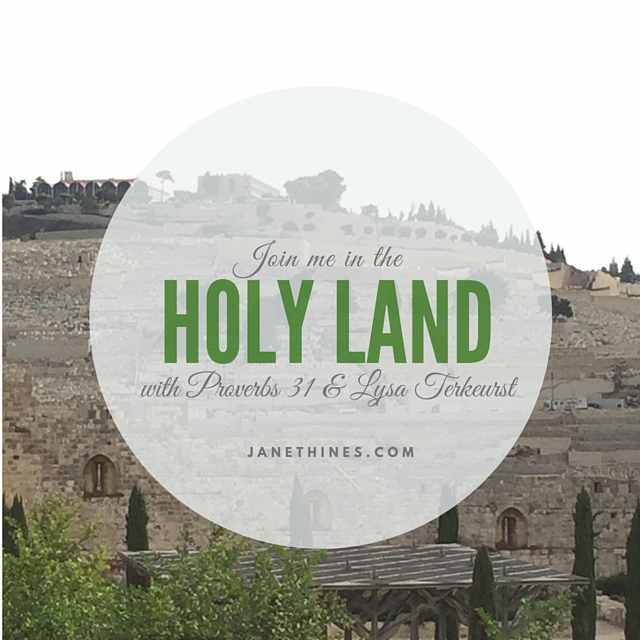 I'd love to share my trip with you, sharing what God is revealing and how He's working. You can follow along on my Facebook page or Instagram @jlikestogo.  Lysa TerKeurst is also posting pictures and updates via her Instagram @LysaTerkeurst.
If you'd like to learn more about Israel and the life of Jesus, follow these links.
Places We'll Visit
I hope you'll journey with us through these holy places as we walk the paths Jesus walked and sit in the places He sat.  There's so much to learn about our Creator and Savior by exploring these places. And you don't have to be here in person to rest in Him and learn about His life.  He's a holy God who is omniscient and omnipresent.  Who meets each of us where we are.