Another guest Thursday appearance by yet another friend. Join us today as she shares the new grief . . . in her words . . . this is hard for her to put on paper and to bare her grief to the world like this. Yet, in our conversations leading up to publishing it – she consistently has told me – if it helps encourage one person – she knows the struggle she has gone through to write this – has been worth it to her. Selfless. Encouraging. Loving. Thank you for sharing you – with us.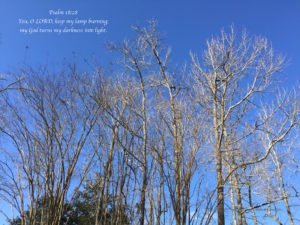 "First Light"
Life Was Good
 We were thankful to God for a loving marriage, good health, growing family, precious church and lots of etceteras. Just like everyone else we caught our share of fly balls hoping to stop unwanted plays before they scored against us.
I married a gentleman who enjoyed life in the body of a teenager. In every way he was the best part of us. He was strong, athletic and incredibly handsome! His speeds were stop and go. When the sun was up it was "time to stick and move".
Out of nowhere came the curve ball. Before we could "read the spin" we were hit hard.
"What do we do for this"? The doctor's words are clearly remembered. "There will be no remission, no cure. We hope to improve his quality of life and give you more time together."
Life Changed
Standing in that examining room my husband's first prayer was "thank You Lord for the good You will bring from this". Some of you reading know the verse, Romans 8:28. It's that verse that you believe, the one you're quick to remind others of but can't necessarily hear in the midst of your unknowns, your pain.
My first prayer came upon our return home. My husband knelt by me as I cried out to God, "please not now and not like this!". That night just before we went to sleep my husband prayed again, "Thank You God that because of You even in this we are not in calamity".
The road ahead of us would be hard. Traveling it wasn't a choice, but how we traveled it was. Believing nothing is impossible for God, we went forward in hope and faith. We prayed for "GOD'S ALL CLEAR" on this side of heaven for us and for those we met along the way.
It was "First Light", that very early hour when the earth begins slowly waking and the sun rises, my husband's favorite time of day. It was the time that God chose to bring him home to heaven and give him "GOD'S ALL CLEAR".
The timing wasn't ours. Healing came, but not on this side of heaven. Yet I am so thankful it came. Life wasn't and isn't easy. It is deeply painful. Questions remain unanswered.
BUT . . . God never left us. Our circumstances changed. God remained the same. God did answer our prayers. God did and does bring good. We never were and I am not now in calamity. God provides through the kindnesses of many. Joy is present in the midst of tears. God is faithful. In this new oneness I am never alone. I am not in darkness because you see I choose The Light that never dims and never goes out. HE is the light of the world. HE is Jesus.
John 8:12
Then Jesus again spoke to them, saying, "I am the Light of the world; he who follows Me will not walk in the darkness, but will have the Light of life."
Life Is Still Good
Whatever road you are traveling, may it also be for you.
Continuing in a world forever changed …
Fai+h Forward>!
Diane