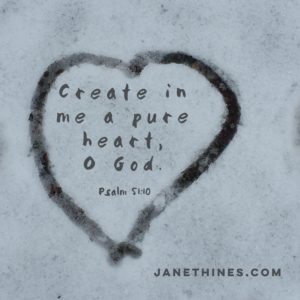 In the tiniest of hours on a day in October, only weeks away from a day that will decide the fate of our beloved nation, I sit. Dazed. Bewildered.
Last weekend my son's wife was out of town and we took his kids to a local fall festival.It was a beautiful day.
We stood in line for the giant slide, icing cookies, trick or treat booths and then, there it was – our locally owned pet store booth.
A lizard, a turtle and . . . snakes.
Growing up in the country, we always played with the snakes we found in our yard. Once I know a snake is not harmful, they don't bother me. My son, however, wants nothing to do with them. I asked if I could take the kids over to pet the snake. Taking the snake in my hands – it was 4-5 feet long, I held his head in one hand, supporting his body in the other.
Timidly, they petted it and it was a photo op as my son stood a respectable distance away taking a few pics. All eyes were on the head, watching his eyes, watching him watch us.
I had worn a cross body purse that day to free up my hands to help with the kids.
At one point, my hand supporting the body realized it was moving and looked down to see its tail woven around the strap and tassel of my purse – not just a little – it had created a ball of muscle around and around, forming a large knot of snake body.
That's when I got goosebumps. I had been so focused on what was in front of me that I neglected what was going on behind me. It wasn't about the snake anymore. It took me a good minute to unwrap the tail. We finished our goodbyes, I handed him back to the nice young man and off we went.
That was a week ago.
I can't count how many times that visual of its tail balled up in my purse strap has haunted me this week.
Going through some notes I had saved from a bible study last year, I came across a reference to Micah 4.
Beside the scripture I had written "Focus on the person in the mirror – not the person in the binoculars."
Well, that's sobering.
I can't watch the news anymore.
All this discussion about locker room talk and denigrating women is serious. Really serious. Disgusting – but . . .
If I read the reviews correctly – wasn't a man's domination of a young woman and a twisted, sick relationship – one review named it sadomasochistic – the attraction to the 50 Shades of Grey series that took the nation's focus book after book after book after movie?
Every airport I walked through for a year at least – front and center – displayed as the "must read".
Does it seem like everything this book represented feeds the diabolical persona everyone is protesting so loudly? I agree – it is. Does it violate women's rights? I believe it does. In a culture that is suffering like ours is today – how many perpetrators imaginations did this inspire? Does it normalize the culture of sexual domination?
I don't understand – can someone please explain? I have sisters, sister in laws, a daughter, daughter in laws, granddaughters, nieces, great nieces and cousins. Then all my women friends and their families. This is not ok with me.
It gives me the same feeling I had while focused on the snake's head and then discovering the tail was up to something else while I was distracted.
I wasn't paying attention to the whole body of the snake.
Today this is my grief.
Our nation is so focused on the snake's head that it has neglected to pay attention to the whole "story".
Let's go back to Micah 4.
I am a believer of Jesus Christ – that our God is one God – the trinity.  I pray. I worship Him. I believe His man written word to be the work of men God used to give us His words to learn and live by –
Even if you don't believe this, please read to the finish.
Each man will sit under his own shade tree,
each woman in safety will tend her own garden.
God-of-the-Angel-Armies says so,
and he means what he says.
Meanwhile, all the other people live however they wish,
picking and choosing their gods.
But we live honoring God,
and we're loyal to our God forever and ever.
Micah 4:3-5  The Message
The wisest mentors, speakers I respect and friends agree – we pray – we pray more – we pray again – we vote – we vote – we vote.
But we must be thoughtful and methodical and thorough in our choices – focused on the whole picture to the best of our ability.
I want to be looking at the person in the mirror when I pull the lever that day.
"Lord, please be with this country. We know You will still be God on November 9, 2016. We will still love You and worship You. We thank You for the opportunity to pray. Forgive every single one of us who humbly reaches out to You for redemption. Prepare us to defend You – to honor You. Give us the boldness and tender hearts to speak Your truth Lord – in the love and mercy You shower on us. In Jesus' name we pray, Amen."