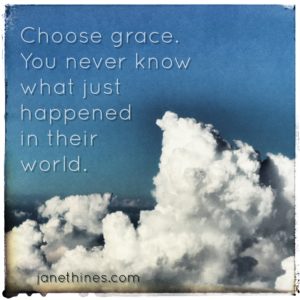 Something wasn't quite right. I couldn't put my finger on it. I've spent the last days in India. I'm visiting friends. I'm tired.
Jet. Lag. Is. Real.
It's been an amazing few days but in a few hours, I begin the long journey home. I came to celebrate a major life and work event with them. I was not disappointed. It's been beautiful. My heart soars with the ways I see God at work. I'm taking home more than I brought and I don't mean in my suitcase. It's going home empty.
Sitting in the hotel restaurant alone waiting on friends, my heart is allowing the processing to begin. Funny – that heart of mine – it's quite bossy sometimes. It tends to take in our adventures then releases them only as I am able to process them.
The waiter hurriedly gathered my white coffee (coffee with cream) and hustled to change the tv station to the world news channel. I politely asked him to change it to music. So now as I write this – the Mtunes channel is blaring happy Hindi music to the delight of all the colorful dancers on stage. Happy. That's good for now. Time for the rest later.
Then as I picked up my phone – I saw the date.
September 19, 2016
Awww – so that's what has my heart fumbling around this morning. I have not forgotten the past few weeks that three years ago our family was in a real hard place. Our mom had been in an accident and sustained very serious injuries.
On September 17th we brought her home under the care of a wonderful hospice team. We had some good days with her – just knowing she was home and with all of us brought her great comfort.
We didn't know September 19, 2013 would be our last day with her. We didn't know how much time we would have with her. We just gathered in her house. Some of us cooked. Some of us sat. We laughed and ate. Unified. One goal – her comfort. Friends came to visit her and say goodbye. One afternoon I walked past her door and a dear friend was sitting next to her bed – just singing to her.
And then the morning of September 20 – she breathed her last breath.
Three days. That's all we had.
So, that brings me to today September 19, 2016.
And I know what my heart is up to. And I know why.
Today I want to share what I have learned.
There are worse things than death.
Seeing our mom released from her pain and suffering- which she managed with a smile – full of grace – never complaining, no anger at the events of the accident – just her sweet grace filled nature – seeing her released from that . . . was beautiful.
Spend time with those you love.
Many of you reading this share the grief I speak of. Each of our stories have their own book to write. Yet, we have the option of how this unexpected twist of life fits into our stories.
We do get to choose what happens next in our own hearts. One of two things will happen.
1. We will lean into God – trusting His words of comfort and hope for eternal life with Him.
2. We will blame God and live our lives in anger, sinking into a darkness that closes Him out.
When we feel so helpless, we easily begin to believe the lie that life offers us no choices. Especially when life isn't turning out like we had hoped and dreamed it would.
Can I offer you this truth?
God is waiting.
Waiting for you to release all that pain and grief and sorrow and anger to Him.
Only because I have walked this walk do I feel I can personally speak into the hope of what happens and what that looks like with God.
I mention Grief Share. It is a national group that meets to create a community of folks who are struggling to make sense of what is happening.
Life has changed for me since those days three years ago.
I am not the same person.
*I hug longer.
*Time has become the most precious gift I can give or receive.
*Remembering the people in my life are not here forever.
*Nothing stays the same.
*Fight harder for peace with those I love – I believe they are worth it.
*Reject lies that try to convince me that I am broken beyond repair and that my world ended when mom left it.
Moving through my days sharing the hope I have embraced – the hope of my God – my one and only God – knowing I will see my mom and dad and J and many others I have personally, temporarily lost to physical death – helps me to live with hope.
Love your people my friends. We don't know how many more days or moments we will have that option.
Forgive even when they don't ask.
Reject lies that keep you buried alive in your grief.
Ask God.
Become a seeker of the truth.
And now a new waiter came in. I'm still alone in the restaurant. He put the news on. I don't understand Hindi – but now he changed it to the english CNN channel.  I hear the words Pakistan. Sigh! More lives lost – more conflict in Northern India. Border disputes.  I see interviews with high ranking military officials.
I have learned three Hindi words. Dhanyavaad. Theek. Haan.  Yeah me!
But as God speaks – even in the beginning of your relationship with Him – if this is all new to you and you don't completely understand – know these three words . . .
Jesus loves you!  As your relationship grows and you spend more time with Him, your understanding will grow.
So – wow – thanks for listening – my heart is feeling better now that it let me share all that.
And that my friends is what community is all about.
Romans 14:19 – The Message        Help others with encouraging words.
Jeremiah 8:18 – The Message        I drown in grief.  I'm heartsick.
Psalm 38:15 – NIV
Lord, I wait for you to help me.
Lord my God, I know you will answer.
Isaiah 39:14 – NIrV
Shout with joy, you heavens!
Be glad, you earth!
Burst into song, you mountains!
The Lord will comfort his people.
He will show his tender love to those who are suffering.
"Lord, Thank You for being here for us in every moment of grief we experience, in every moment of doubt, anxiety, anger and frustration at the change loss has brought about in our lives. We did not have the option of choosing it – it chose us – but please comfort us like no one else can. We believe Your promises. We choose You. We choose to trust You to bring the peace we so desperately seek. As we feel Your presence in our lives, give us opportunity to share it with others who need us to be present in their grief and to encourage and lift them up like others have us.  We love You, Lord. We praise You even in the sadness. One day we know the pain will be gone forever. One day we will be in Your presence for eternity and remember these days no more. Forgive us when we become angry – some days even with You. It happens. But You come alongside of us and love us in spite of ourselves. Thank You Father. Amen."