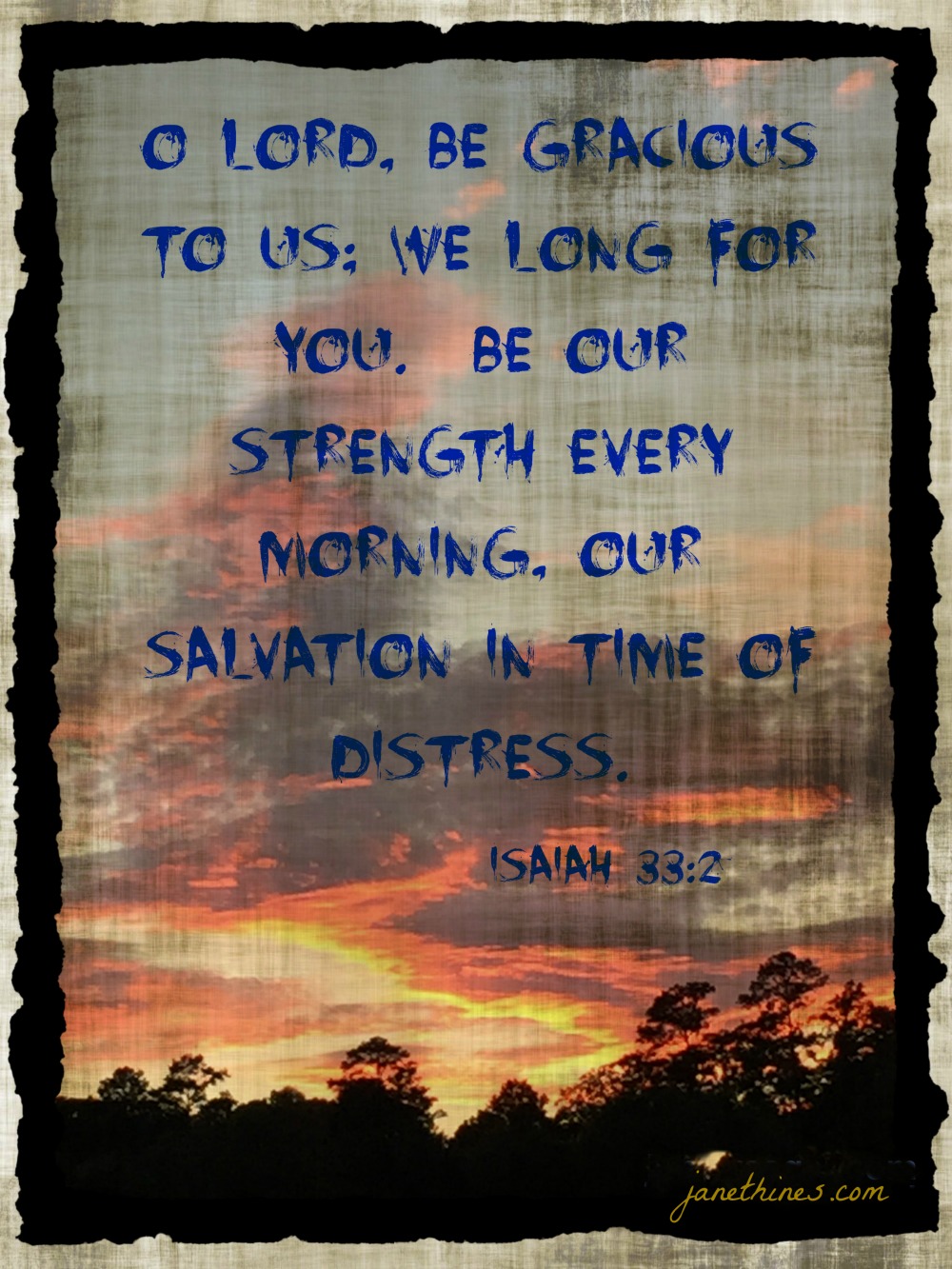 Awhile back, on a beautiful south Louisiana Sunday afternoon, one of my sons and grandson were involved in an accident on their way to meet me.
Praise be to God our Father, the arms that wrapped around them during the accident and the hand of God as the accident played out in a way that only could have been written by the divine intervention I witnessed that day.
Everyone survived and has injuries that will be dealt with for time to come – but we are full of gratitude.
When I arrived at the scene, I had to touch and hug/hold my six and a half foot son who was sitting on the ground talking to the firemen, sheriffs, state troopers and ambulance drivers. My next response was to reach my arms out to my five year old grandson whose aunt was holding him. He came to me and we sank to the gravel on the side of the road. I don't remember it being hot. I don't remember it being uncomfortable sitting in the gravel beside the asphalt highway.
I remember his words – "Nana, I was really scared. . . and then I cried."
"I know little man, I know – and it's ok. I'm still crying but it's ok."
. . . and my next response was "Father, God, hold Reid and daddy in Your arms just like you did when the accident was happening. Thank You, God, for keeping them safe. Thank You, God, for protecting them."
Looking at the wreckage of my son's tank of a truck destroyed and what was going on around me, numbness began its journey through my body with no resistance. Seeing the activity of the first responders, I thanked God for them as well. Many of them were guys my sons have grown up with.
. . . and now as time has moved beyond that day – many times my mind drifts back to that afternoon.
Many frustrations came about as a result of the events of that day.
. . . and yet, I don't ever want to forget sitting on the side of the road with my grandson – praising God in yet another storm of life.
I don't ever want to forget watching the first responders doing their job so efficiently – just as they had been trained to do. They knew what to do. They did it well.
. . . and then I wondered and continue to wonder – what is my first act of response when the unexpected happens? Has life taught me to be a first responder or have I settled into the role of always being the victim? I have looked at me. I look back at how I handled storms and situations that have left me a wreck.
. . . and then I'm discovering – much to my disappointment – how many times I depend on myself to figure out what's going on and I don't even stop to drop to my knees and ask God to hold me through the maze of the storm.
Yet, when I do, His presence is obvious. He shows up as pieces begin to come together and the storm fades – and it was in ways I never would have imagined.
Just as that day sitting on the road with my little man curled up in my lap, I was able to respond in prayer, it was in a time of a "big" storm – yet the app on my phone didn't alert me to the danger of the impending experience like it does when the big thunderstorms are approaching. We were going to spend the afternoon working on my deck.
My hope is that you will join me in becoming a first responder – that our first responses to crisis – big AND small – will be to turn to God.
Can we move forward – encouraging each other to engage in the first responder approach – our first response becoming prayer –  our first response becoming confident in God's promises to us?
Community is critical in supporting us through these crisis as well.
I reached out to my prayer warriors – before I got to the scene. My daughter in law coming from the other side of town did the same.
And just like that we had a team of first responders.
They were there for us that day – not physically – but in the most important of all ways – spiritually.
My prayer is for us to realize the importance of how we respond and to prepare ourselves for times of crisis that come from nowhere.
The first responders on the scene that day didn't just wake up that morning and decide they wanted to be an ambulance driver, a paramedic,  fireman, policeman, sheriff, state trooper or tow truck driver. It required many hours of training for them to be able to do what they do well.
We, too, have to start by becoming aware that we are in training as well. Learning who God is starts when we reach out to Him with a desire to have a deep relationship with Him. Just like when we meet a new person – we aren't best friends with them instantly. We both invest time and energy into building that relationship.
Later I asked my son where his phone ended up – somewhere in the back seat. But the cool thing was his truck had a system in it that when a crash occurs, an operator calls out to find out if everyone is ok and my son responded. The operator had already dispatched a 911 call with their location.
We respond to God and He always knows where we are and what we need.
One evening later that week, I was at their house and we were talking about the accident. I noticed my grandson had become very still – listening to us. "I can't quit thinking about the accident," I said. "But, every time I think about it, I turn it into a prayer of thanksgiving to God for the protection He gave you both son –  and you too little man." He smiled at me.
In time, we know Him better. In time, turning to Him becomes our first response – in everything. In time, prayer is our first response. He becomes our lifeline in all things.
Being able to see Him at work in all storms becomes easier – not always instant – but always – in time – His presence is evident.
It becomes our first response.
This is how my story played out that day. It is not over but I know that however the rest is written, my response will continue to be prayer.
The terror that ran through my body that day – my mind blurring and cold setting deep inside me – fear – was real.
My training overtook my instincts and that is why we train – as children of God – knowing He will always respond to our call for help.
"Lord, God, Father – we reach out to You today – truly wanting a deeper relationship with You. Give us the courage to step away from the message of the world telling us we can handle life on our own. We know, Father, what life looks like without You and we praise You Father for allowing our relationships to grow deeper with You. Hold fast the hearts seeking You Father. Protect us as we spend more and more time with You – let us become faithful responders to our lives and crisis and let us turn first to You. Let the world see Your presence through our journeys. Let our stories be written to be a reflection of Your presence in our lives. Comfort all whose hearts are reaching out to You, seeking a relationship with You in the midst of their crisis. Help them to look for Your presence, become aware of You being near and know that You know what we need better than we ourselves do. Give us courage to trust when we have never before been able to trust – to believe when the world has robbed us of all hope. Forgive us of our doubt. In Jesus' precious name we pray.  Amen"