Oh, when I get to heaven I really hope I can sing with the Angels or even better – like the Angels. I'm sitting on my porch this morning, watching two lonely birds in the top of the Acacia tree. It's winter in Honduras and there are no leaves on it so their silhouette against the early morning sky made them easy to spot.
They are singing at the top of their tiny bird lungs and with all the passion their little bird hearts have to give – and it is most beautiful and I wonder if they are singing to me or maybe I'm just a privileged spectator watching as they sing to each other – and I realize they are not lonely.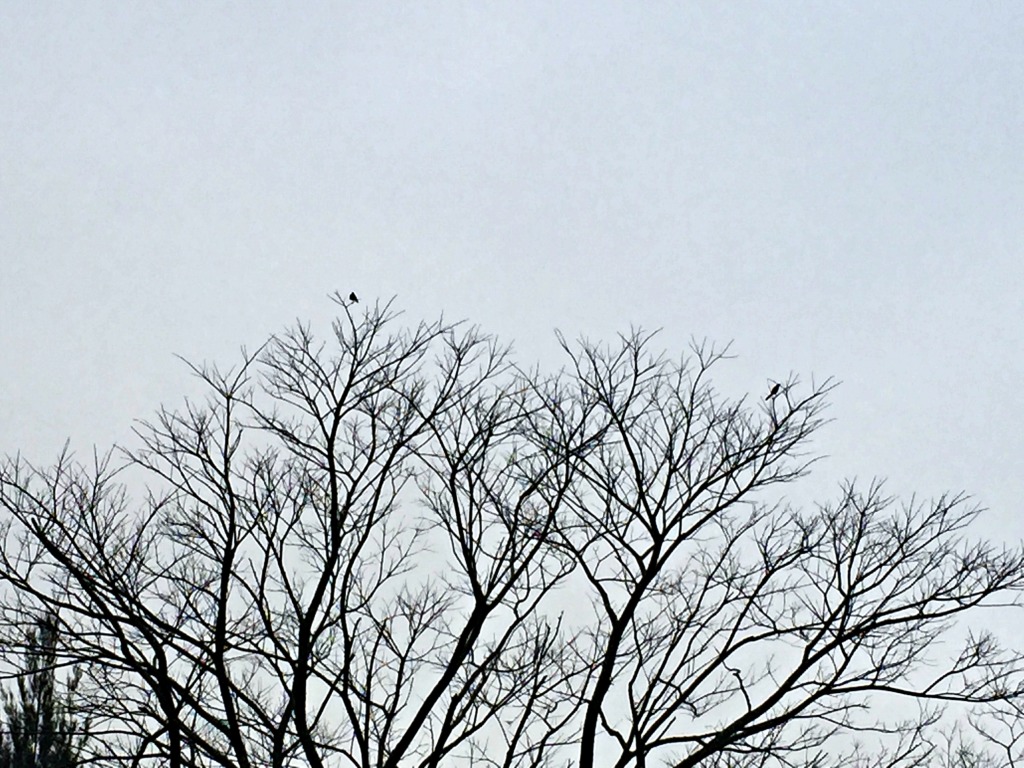 All of a sudden harsh, loud squawking interrupted the song that was laying its gentle rhythm in the places in my heart needing calm. It was the morning flight of the wild parrots. How rude they were to interrupt! I was glad when they kept going and their voices faded. Shrill and harsh, it took awhile before the echo of their sound in my ears was gone.
We often travel almost to El Salvador to buy pottery from a co-op of Lencan Indian women. Along one part of the road we pass a garbage dump surrounded by a meager cement block wall. Without fail, every time I have driven by, the wall is lined with vultures. It is a chilling sight to me. Some sit facing the dump while others sit watching the road. Waiting for something to die. When they speak, it is an unpleasant mournful squawk. I do my best to stay far away from them – not even wanting to hear them.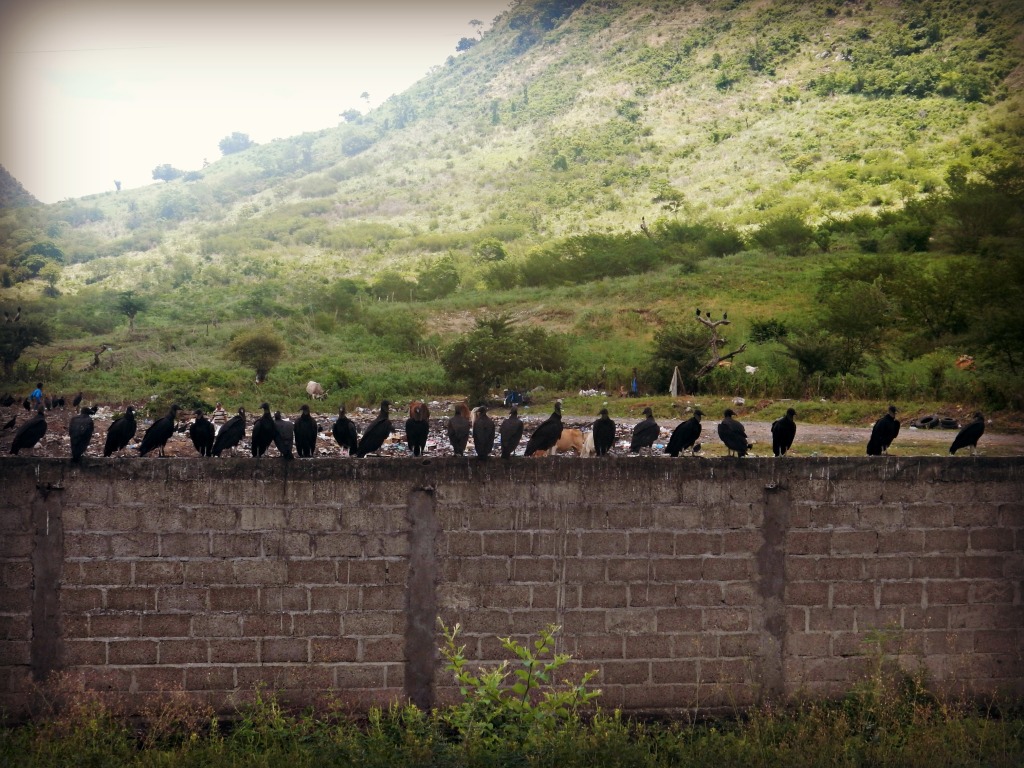 I think about these three types of birds, all so different yet all a bird. Two legs, two wings and some feathers. It's easy for me to aspire to sing like the couple sitting in the acacia tree. Their voices are soothing, gentle and leave me waiting for the next song.
For some reason, my next thought brings me to pondering how many times I have been that to others around me. Is it possible my voice – not my singing one – could bring that same comfort I found in listening to the birds in the Acacia tree – to a hurting heart?
Is it possible then, that my voice sometimes sounds like the screeching parrots that hurt my ears? Even worse – do I travel with a flock of other "parrots" making even more protesting noises that expand the reach of that hurt?
I believe the answer to that is a resounding yes! (sad face inserted here)
But if I go one level deeper in honesty – I believe it is possible for me to even take on the persona of the vultures. Am I guilty of waiting patiently for someone to fall down wounded as a result of their mistakes? Am I waiting to pounce on and devour someone else's wounds to nourish my own needs? Those needs that selfishly want to see someone else's pain. You know – so I don't have to acknowledge my own. I am certain no one wants to hear me either when I am like this.
Maybe I should take a closer look at this picture and figure out which vulture I am. Quite likely there have been times in my life one of them has my name on it.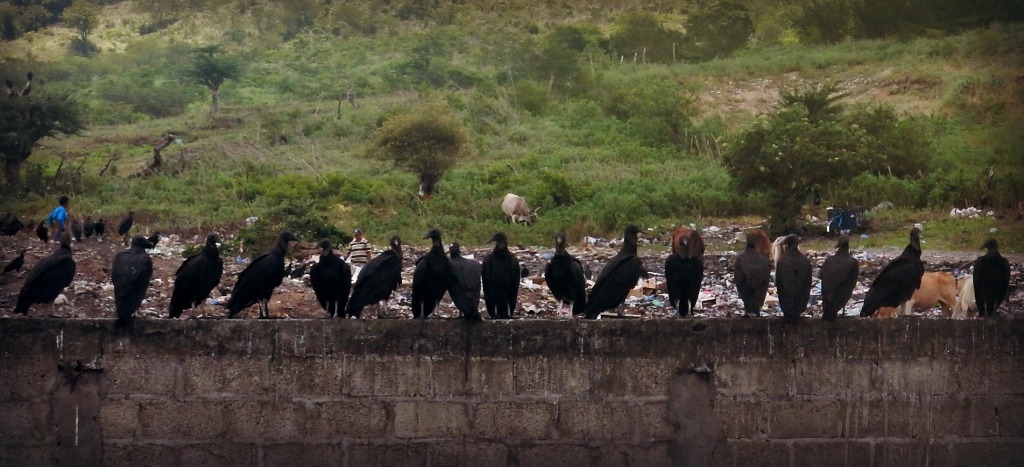 And there is another picture in my mind – figuratively speaking – one of me laying as the wounded – being the victim of others standing around me and feeding off my pain – afraid and then all of a sudden seeing a hand reaching down to me – and knowing always and how many times Jesus is there in the midst of that bad, bad place – the day my husband told me he was divorcing me – the day my nephew was killed in a tragic accident – the day my sister called and told me mom had been in an accident in the nursing home van and died sixteen days later as a result of her injuries. So, yes Jesus hand has been there for me so many times during those days and many, many days since and will be there in the days yet to come. Jesus continues to hold His hand out to me and lift me up – up out of the circle of the vultures that want my blood. The prayer I pray is for me to always remember those times and be diligent in my choice to participate or not and always choose the not. Even when it would be easy to join in I want to be prepared enough to resist. I want to always remember how I feel when Jesus takes my hand and holds me close and carries me in His arms and His love and His words fall sweetly, sweetly into my ears. Such a sweet, sweet sound.
Philippians 4:8-9 The Message
Summing it all up, friends, I'd say you'll do best by filling your minds and meditating on things true, noble, reputable, authentic, compelling, gracious—the best, not the worst; the beautiful, not the ugly; things to praise, not things to curse. Put into practice what you learned from me, what you heard and saw and realized. Do that, and God, who makes everything work together, will work you into his most excellent harmonies.
There is a song I often hear myself singing when I'm alone and thinking about God. A beautiful worship song titled simply, "I Love You Lord".
I Love You Lord – written by Laurie B. Klein
                       I love You, Lord
                        And I lift my voice
                        To worship You
                        Oh, my soul rejoice
                        Take joy, my King
                        In what You hear
                        May it be a sweet
                        Sweet sound in Your ear
                        I love You, Lord
                        I love You, Lord
                        And I lift my voice
                        I love You Lord
                        Take joy, my King
                        Take joy, my King
                        I love You, Lord
                        I love You, Lord
                        I love You, Lord
Oh for my voice to always be a sweet, sweet sound to the ears it falls on here on this earth, but most importantly to me is that it falls sweetly on the ears of God. May I always strive for the voice of the song birds in the early morning – strong and yet, soft to the ear and the soul. Filling my heart with the love God pours into me will become the song that I sing.
Psalm 108:1-5
1     My heart is steadfast, O God;
I will sing and make music with all my soul.
2     Awake, harp and lyre!
I will awaken the dawn.
3     I will praise you, O Lord, among the nations;
I will sing of you among the peoples.
4     For great is your love, higher than the heavens;
your faithfulness reaches to the skies.
5     Be exalted, O God, above the heavens,
and let your glory be over all the earth.
"Lord, coming to you right now in this moment, in this place, hear our desire to lift our voices to You. May we be courageous, purposeful and a reflection of You as we make these choices every day. And most of all – may we be a sweet, sweet sound in Your ear. We love You, Lord."