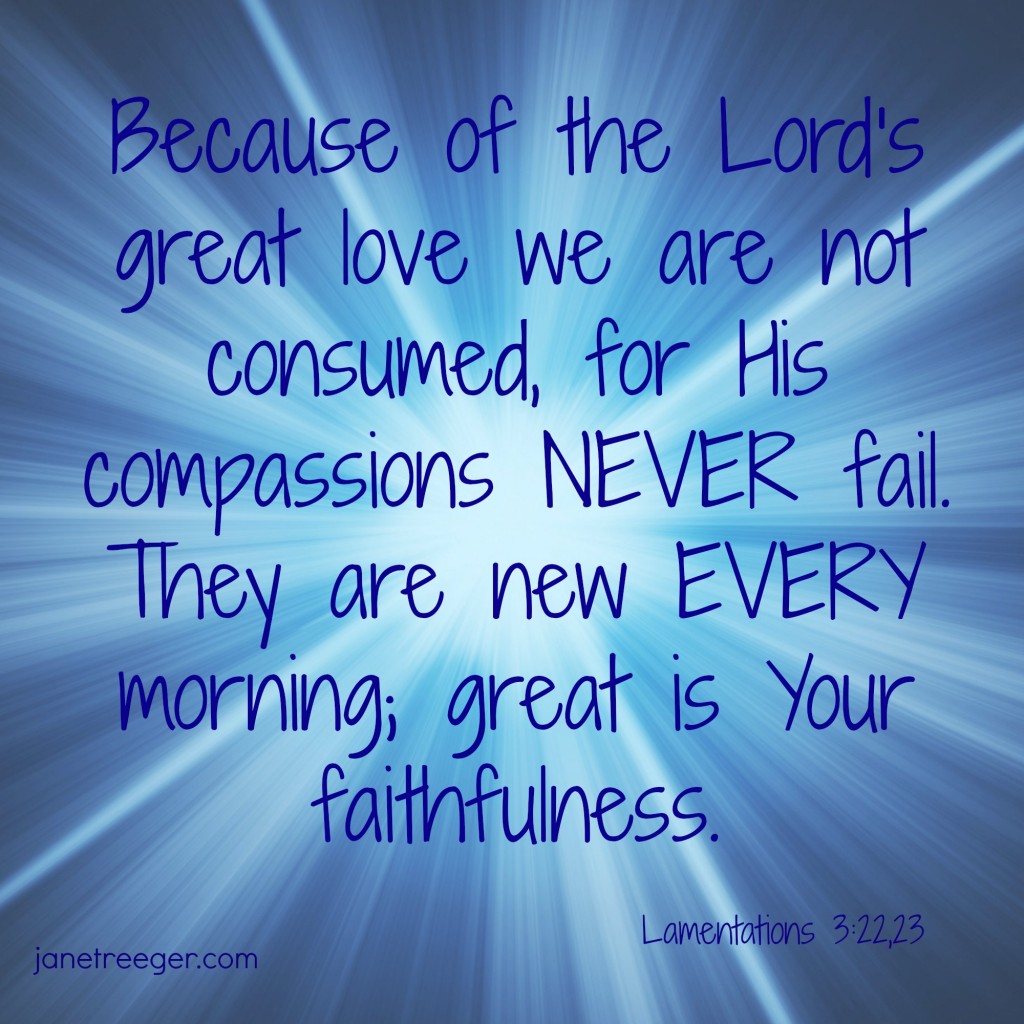 Sitting quietly this morning, once again my heart fills to overflowing and the tears slip from my eyes – no destination or purpose in them – they slide of their own effort – unintentional and not until they begin falling on my shirt do I even take notice.
Some days face me as a mountain looming so high I'm curious how that is going to work out for me – in this not so physically in-shape body. There is no possible way for me to get over it or through it on my own.
And then in my prayerful appeal to God to open doors so clearly there is no doubt which way I am supposed to go – my thoughts move to a scripture I know is perfect for me to focus on today.
And when I find it, my weeping takes over in deep gratitude, knowing it is going to be a great day – it is a new day and God's promises, His compassions and His mercies are as real today as they were when these words landed on the page a really long time ago in a place far, far away.