As these words find their way to this page this morning, I'm not sure what to expect, what's going to show up. My heart is full. More than 30 years ago when I was pregnant with my youngest son, there were few, if ever, ultrasounds, sonograms or growth scans done – much less 2-D, 3-D and now 4-D.
Yesterday, my 34-week pregnant daughter in law had her OB appointment. The doctor expressed concern regarding the size of our baby girl. A growth scan was scheduled and I offered to go with her. I had never seen such a beautiful sight as the tech guided us through what she was seeing. For those of you who have seen so many of these, bear with me and let your mind take you back to the first time you did. Her little head, her hands, be still my heart as her tiny one appeared. I wasn't even aware of the tears rolling down my cheeks until one fell on my hand, wet. Even now as I'm writing this, the tears spring forth once again.
We could see her bones, her little hands and at the aha moment when we all were overwhelmed – we could see her sucking, her little lips moving in rhythm with her heart or so it seemed to this humble nana sitting on the side. For me, God was bigger than I have ever felt Him or seen Him before. What a miracle I saw.
There is a moment in many of us that makes us wonder what in the world ever made us think we were equipped to be parents. It is the craziest job ever! EVER! The hardest, most challenging and yet – there is God in the middle of it, telling us He knows we can do it because He is walking along side us – US! It IS personal to Him because we are His children – He is a parent and understands our struggles and our fears in this role.
In Jeremiah 1, in the Old Testament, Jeremiah is arguing with God. He's telling God he is too young to do what God is asking of him. He is afraid, unequipped and giving God his list of excuses. (Ouch – that hits a little close to home! Both the arguing and fear.)
Seeing baby girl – safe and secure in her mama's womb – reminded me how close God holds me – the safe feeling I have when I allow all my arguments and barriers to fall down. His words in Jeremiah 1:5 also guide my prayers to baby girl. I'm reminded how God already knows her. He has plans for her just like He does for each of us.
God's reply to Jeremiah all those centuries ago speaks deeply to me. God had plans for Jeremiah to be a prophet. And – God has a plan for each of us.
"Before I shaped you in the womb, I knew all about you. Before you saw the light of day, I had holy plans for you: A prophet to the nations— that's what I had in mind for you." (Jeremiah 1:5 MSG)
Towards the end of the scan, the tech explained we were looking at the umbilical cord. It showed good movement of everything that flows through there. She is completely connected to her mama. All the nutrients she needs to develop and be ready to come into this world are supplied.
I realized I am connected to God in the same way. He gives me everything I need. I also recognize the importance of keeping the nutrients flowing. Any blockage or restriction of that flow deprives me of essential life I need to live – deprived both physically in baby girl's case or spiritually in the rest of us who are already born.
The final part of the scan looked at the placenta. It holds everything together. All the fluids necessary to protect her, keeping her warm and safe are inside.
It reminds me of how my loving Father holds me safe in His hands.
God's words speak to me in my heart as I read these comforting words. I am not alone in this world. I am not alone in this life. Fear can threaten to immobilize me – leaving me like a ship without an anchor – allowing this life to take me where it wants to. THANK goodness God knows me!
No matter how excited I am to hold her and pray blessings over her just as I have and do with my older five grandchildren, it is my prayer that baby girl stays right where she is for another six weeks. I pray for her all the time. She is a chosen one just as each of us are chosen by God.
An epilogue to this story – On March 27, about 4:30 a.m. of the day Dana was to be induced, my son called me to let me know they were heading to the hospital. Labor was definitely upon Dana. She barely made it to the hospital when her water broke and sweet baby Elise arrived in this world with no time for an epidural, the dr was still 15 minutes from arriving and the ER doc had been called and he was running
through the hospital to deliver her. Elise was waiting on no one. Well, maybe me ☺ (that's a happy face).
I had just walked in the room and into my corner when she arrived. The nurse delivered her and my son tenderly cut the umbilical cord, separating her from her mother's body forever. However, we can live our lives never separated from God – the Holy Spirit can become our umbilical cord, permanently connecting us to our lifeline – our Father in heaven.
Such a beautiful story of a sweet family who has been through so much, never given up and trusted in God's timing to add to their family. After seven pregnancies, their perseverance has been blessed.
Welcome to our world baby girl! We love you and three year old big brother Reid and look forward to living life with you!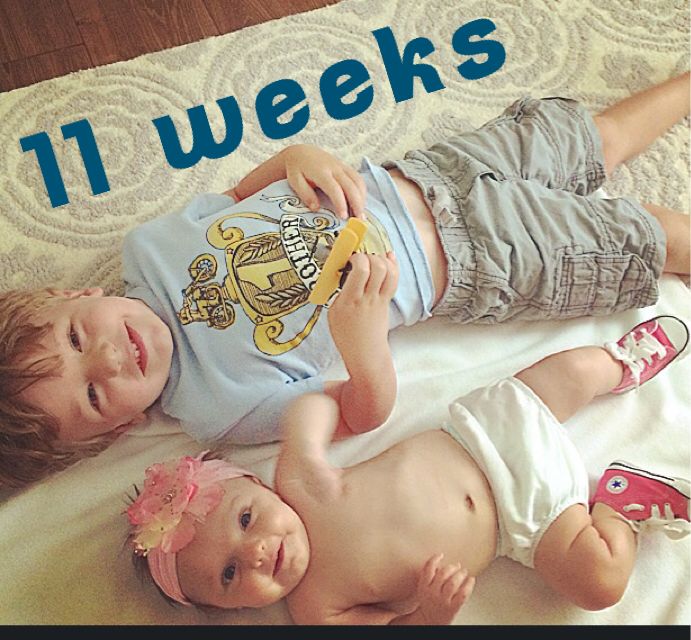 Live life fully, joyfully! Be blessed! Janet